Featured Article
Establishment of the mayfly Cloeon dipterum as a new model system to investigate insect evolution
Read the full article
Aims and scope
EvoDevo publishes articles on a broad range of topics associated with the translation of genotype to phenotype in a phylogenetic context. Understanding the history of life, the evolution of novelty and the generation of form, whether through embryogenesis, budding, or regeneration are amongst the greatest challenges in biology. We support the understanding of these processes through the many complementary approaches that characterize the field of evo-devo.
The focus of the journal is on research that promotes understanding of the pattern and process of morphological evolution.
All articles that fulfill this aim will be welcome, in particular:
evolution of pattern
formation comparative gene function/expression
life history evolution
homology and character evolution
comparative genomics
phylogenetics and palaeontology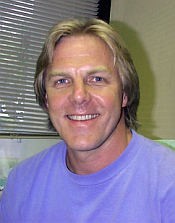 About the Editors
Mark Q. Martindale is currently the Director of The Whitney Laboratory for Marine Bioscience at the University of Florida.
"It is an exciting time to be an evolutionary developmental biologist and I am thrilled to be involved in promoting a transdisciplinary approach to understanding the two greatest mysteries of Life: how functional organisms arise through their own developmental process, and how this process changes over evolutionary time to give rise to novel forms."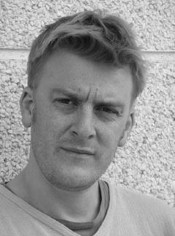 Max Telford is currently the Professor of Zoology, in the Department of Genetics, Evolution and Environment at University College London.
"Exciting new opportunities for understanding the patterns and processes of organismal evolution are coming thick and fast from the diverse fields that characterise evo-devo. These may be best exemplified by the democratisation of technologies such as gene manipulation (e.g. through RNAi) and ever cheaper genome sequencing which are now becoming applicable to a multitude of 'non-model' species."